Hi, yes this is me showing up with a book tag after ages of radio silence. My schedule has been sporadic, I admire anyone who juggles a full-time job and a consistent blogging schedule😓. This is a tag created by Laura from The Book Corps. This post is going to be me patting myself on the back for not giving up on this blog.
Rules:
All the answers must be about your blog posts
Please link the original creator of the tag
You don't have to provide just one post for each question, you can provide as many as you want so long as they were written in 2019
If you haven't written a post that matches one of the questions, choose one that relates to it as close as possible
Tag 5+ bloggers so they can share their accomplishments too! And make sure you read the posts they share!
What's Your Favourite Book Review?
Prince Charming by Rachel Hawkins is my favourite book review this year. I find it difficult to write a review for a book that I loved a lot but this one came easy to me. Prince Charming was so lovely to read and review.
What's Your Favourite Discussion Post?
My GoodReads Shelf Is Giving Me Anxiety, the closest I got to a discussion post is writing about how my currently-reading shelf (which had 8 books at the time) was stressing me out. I talked about how much pressure I felt as a blogger to read a certain amount of books and reading ended up not being enjoyable to me because of that.
What's Your Favourite Fun Post?
37 Thoughts I Had While Rereading Harry Potter and the Philosopher's Stone I had so much fun writing this post and my readers did too. I'll probably do a thoughts on rereading Deathly Hallows post to round up my Potterhead Reread Challenge.
What's Your Favourite Book Recommendation Post?
12 Books I Loved With Fewer Than 2000 Ratings on Goodreads I recommended a few books that I love that get a little less love than other books. At First Blush, February Flowers and Questions for Ada.
What's Your Favourite Book/Bookish Photo?
I really love this one. I ripped out the pages from an old horrible book that probably shouldn't have been published and a rose from my sister's flowers. It came out better than I expected and to date is still my favourite bookish photo.
What's Your Favourite Original Idea/Blog Post?
A Book Blogger's Guide To Bullet Journaling – combining my two favourite things into one post. I've been bullet journaling since before I knew the term bullet journaling but lately, I've fallen out of it. Hoping to get into it a lot more in 2020.
Have You Reached Any Blogging Achievements This Year?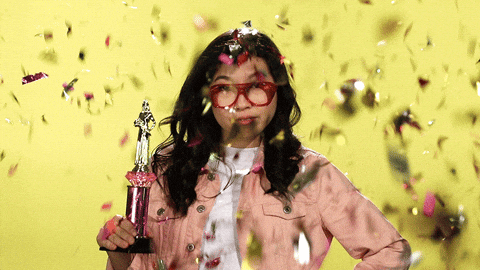 I reached 400 followers, got invited to a blog tour for an anticipated 2020 release, did my first author interview with Kristen Burnham the author of one of my favourite 2019 YA Contemporary debuts.
I tag Sun from Sun and Chai, Mel from Cotton Candy Book Witch, Mandy from Book Princess Reviews, Noura fromThe Perks of Being Noura, Flavia from Flavia The Bibliophile, Leelynn from Sometimes Leelynn Reads and
anyone who'd like to do this tag.
Overall I think I've had a pretty good blogging year. Even now that I'm working and I don't have a lot of time. What has your blogging year been like?