I'm not always reading books. Sometimes I need to get out of my own head and focus on something visual that so my brain doesn't work overtime creating fictional scenarios. Today I'm sharing a few of my all-time favourite TV shows that I love watching over and over.
Brooklyn Nine Nine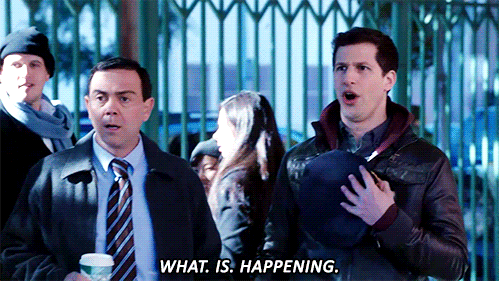 I discovered Brooklyn 99 when there was online uproar over the show being cancelled. My entire twitter timeline was people tweeting #saveb99 and it annoyed me so much that I muted the words associated with it. Now here I am and I've watched it possibly five times with no regrets. It's an American comedy that follows police on their daily shenanigans and it's ridiculously funny. I understand that police officers in America are the worst and understand why some people don't like this show because it portrays them differently.
White Collar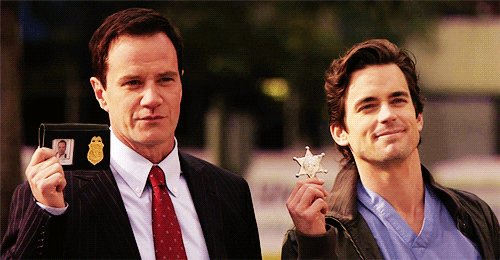 I'm not sure which of my older siblings introduced me to this show but I'm grateful for them. Matt Bomer is hot and that's the only reason you need to watch this show. It follows Neal Caffrey, a con-artist forger and a thief who specialises in art pieces. After being arrested Caffrey proposes a deal to help the FBI white-collar division catch dangerous white-collar criminals as part of a work-release program sentence out of jail with a tracker on him. If you like elaborate heists that won't work in real life and good bad guys then this is for you. Also Matt Bomer.
Black-Ish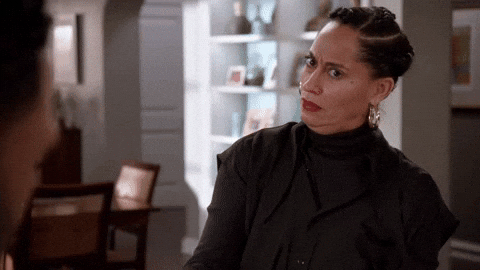 This is one of my favourite comedies. Black-Ish revolves around the lives of an upper-middle-class African-American family. My entire family and I love this show, it's one of the few shows we all agree on. It deals with real-life issues in a lighter mood but mostly it's just hilarious family dynamics. There are currently two spin-offs: Grown-ish focusing on the oldest Zoey's college life (I loved the first season but ehh) and Mixed-ish which I haven't watched but has caused a lot of side-eyeing.
Pose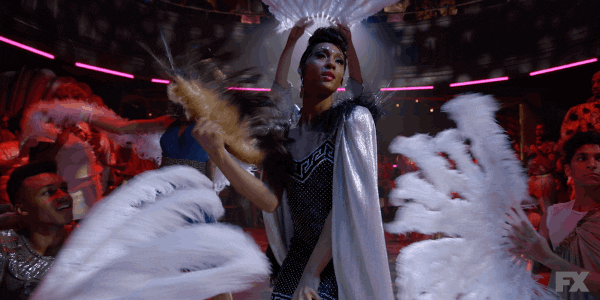 If you haven't watched Pose in the year of our mother and saviour Mj Rodriguez you need to reevaluate your life and watch the entire two seasons immediately. Pose is a show set in the 90s about the ballroom culture scene, it tackles many topics AIDS, transphobia and racism. It's currently two seasons in and they'll be more (hopefully). It hits hard sometimes and that's what I love about it, it's raw and emotional and Indya Moore is my favourite person in the world.
How To Get Away With Murder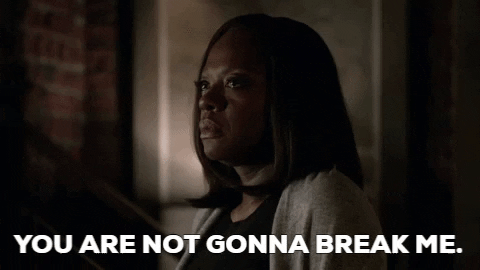 For a few wild months in 2015 I actually very seriously considered getting a law degree because of Annelise Keating. I literally went to a distance learning university to enquire. I wanted to be her. Luckily I didn't go through with that ridiculous idea. Annelise is a college law professor who helps her students cover up the murder of her cheating husband and everything just goes downhill from there with incredible plot twists and cliffhangers that will leave you screaming. I love this show!
Person of Interest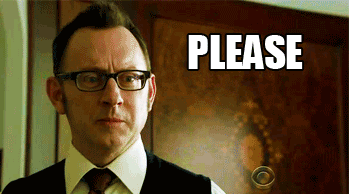 This TV series impacted my life so greatly that I put washi tape and brown sellotape over my laptop's webcam. A billionaire computer programmer develops a computer program for the government that detects big acts of crime before they happen. He recruits a former CIA agent to help him prevent the crimes that The Machine deems irrelevant. This show made me so paranoid about being watched all the time but I'm a just an irrelevant girl in South Africa so nobody's watching me. Right? Right?
♥    ♥    ♥
What are some of your favourite shows to binge? Let me know in the comments!